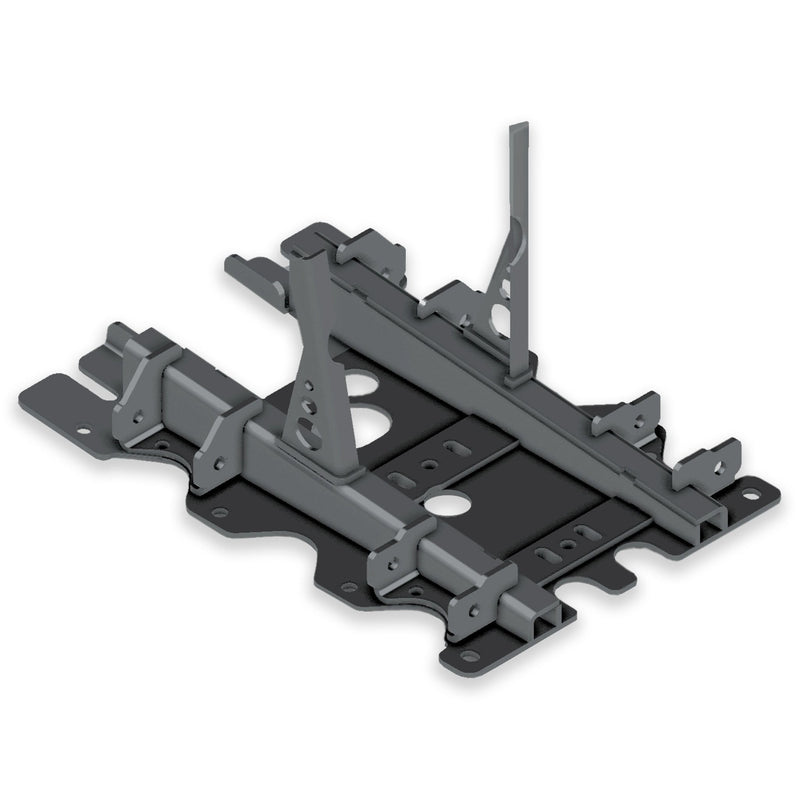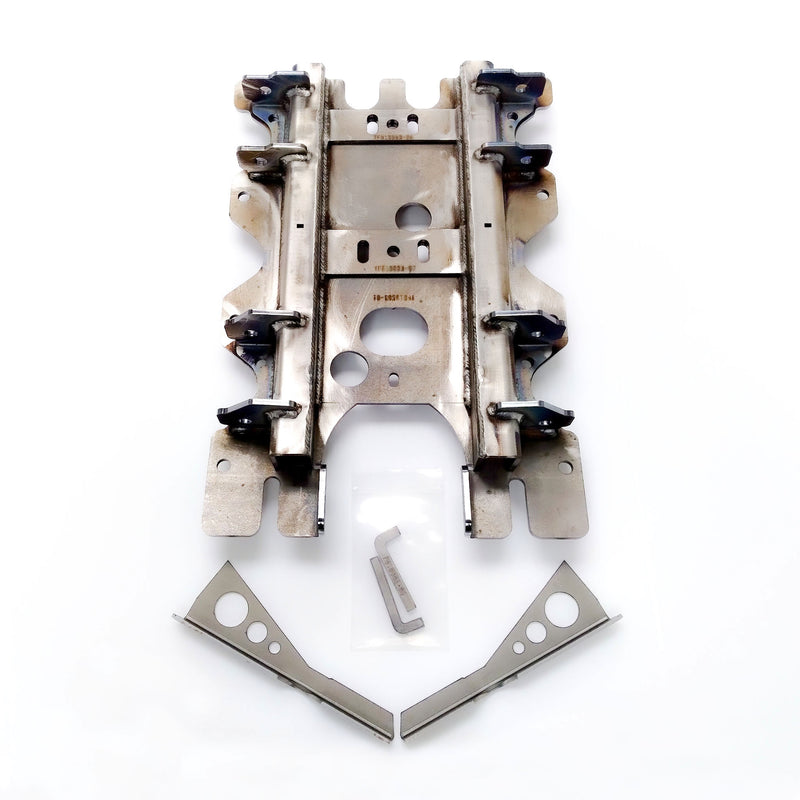 The Thumper Fab Extreme Subframe Weld-On Chassis Sub-frame allows you to upgrade & repair your bent, broken, or weak front subframe on the Polaris Ranger chassis. 
Brace yourself for the ONLY front end subframe replacement you'll ever need. When the stock A-arm mounts have got your Ranger bent out of shape, reinforce your ride with a Thumper Fab engineered Extreme Weld-On Chassis Subframe for the Polaris Ranger. (check model fitment tab to verify your year and model)
Don't total-out your Ranger just because your control arm tabs bent! Go from BENT & BROKEN to TOUGH & STOKIN'! (Cutting and welding required.) 
Computer Aided Design
We have spent countless hours and multiple prototype revisions to make sure we have developed a bulletproof replacement for your control arm mounts and beefed up chassis subframe. We designed the subframe to replace all weak links and to work with your OEM or Aftermarket Control Arms and Lift Kits with same model year fitment. Using the latest technology in 3D scanning and computer modeling software all aspects of the suspension and chassis geometry have been verified for precision fitment. 
2020 Polaris Ranger 1000
2017 - 2020 Polaris Ranger XP 1000 (All models except High Lifter & Back Country)
2014 - 2019 Ranger XP 900 (All models except High Lifter)
Works with OEM or Aftermarket Control Arms and Lift Kits with same model year fitment
Customer Reviews
Write a Review
Ask a Question
08/07/2023
Abbey T.

United States
Insurance denied total, then we found this
This might get long… So bought a used lifted 2019 Northstar 4 door Ranger. Everything was fine until we were driving down a groomed trail and stopped to talk to some random folks. We go to leave, turn the wheel to go slightly right and huge "click" noise. Get out, and the A arm has pulled away from frame and took a huge chunk of the frame with it and the tire is leaning on the machine. Decide to go through insurance because (frame) and they say it's a manufacturer defect. So have our local motor sports place who have 3 machines sitting there with similar situation reach out to Polaris. They say no, it must have been from a collision. So we're just sitting here twiddling our thumbs with a totaled Ranger (and it's payment). Hubby found this on the internet I don't know where because I've never heard of ThumperFab. End up having the motor sports place do the cut and weld and it actually turned out. We took the lift off and replaced some parts also but hopefully this is the answer everyone who has frame damage right there in the front needs. Been on 3 pretty rocky rides and it's held up and is doing fine. So instead of $14k for a new stock frame and labor, spend $700 and $2500 in labor.
Choosing a selection results in a full page refresh.