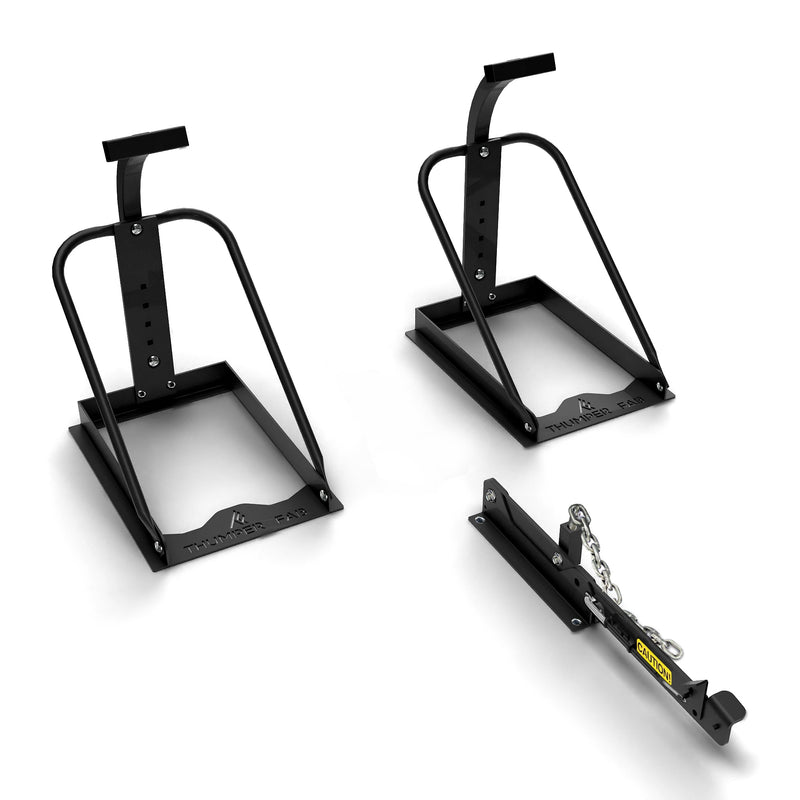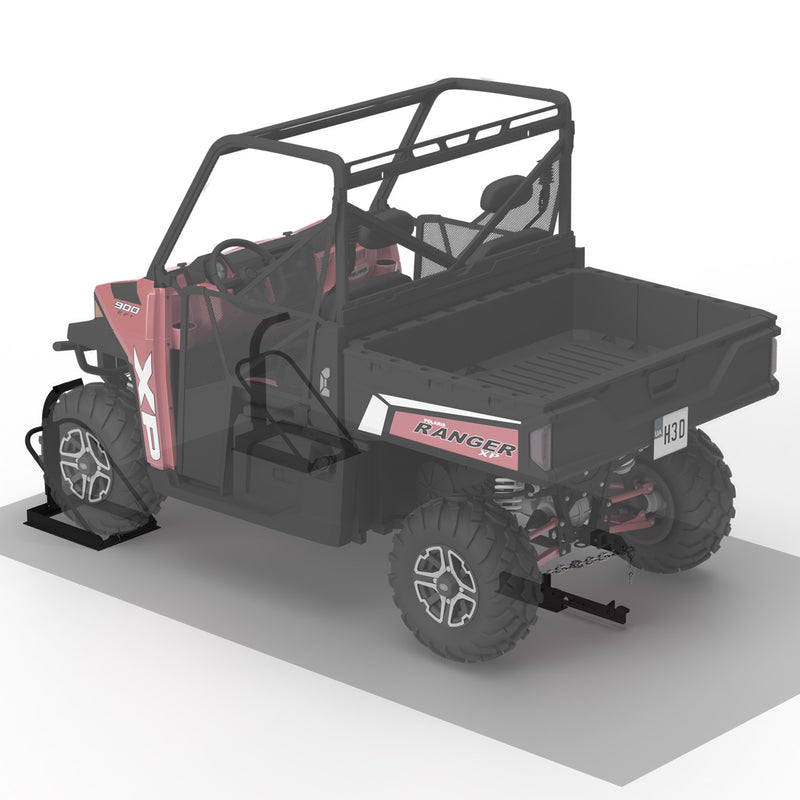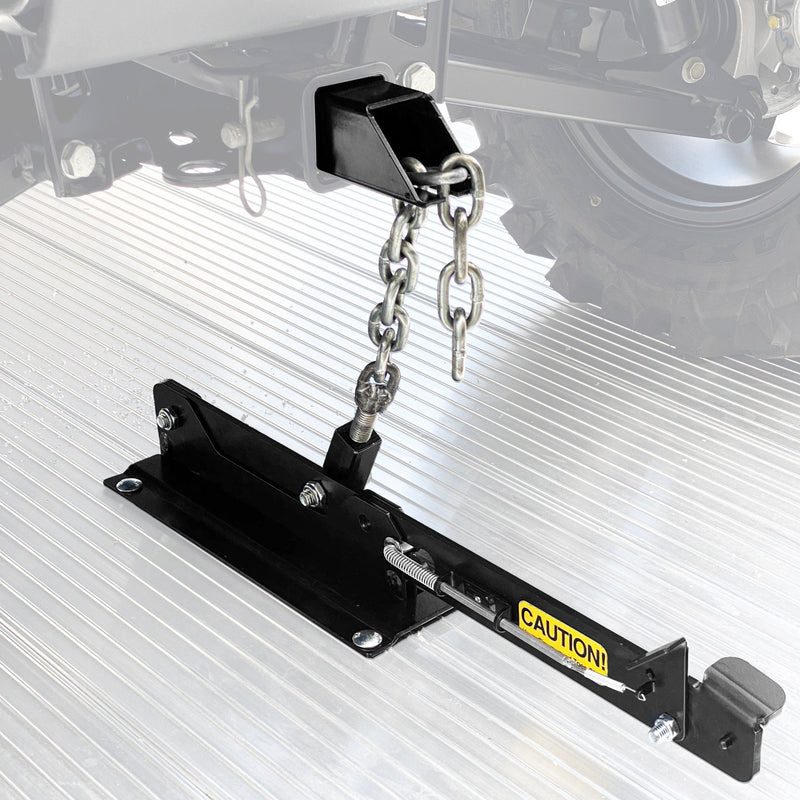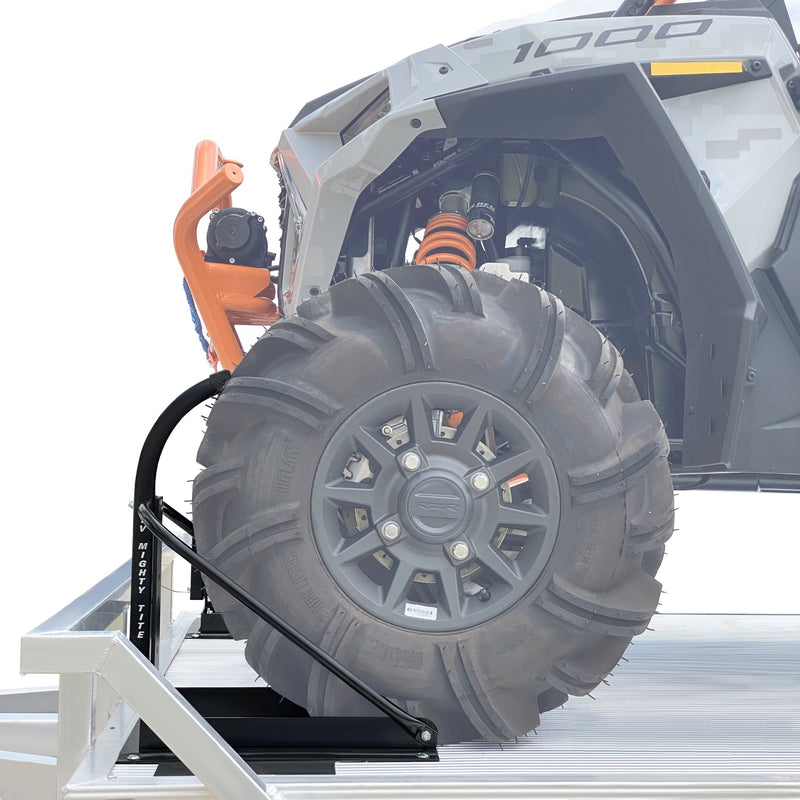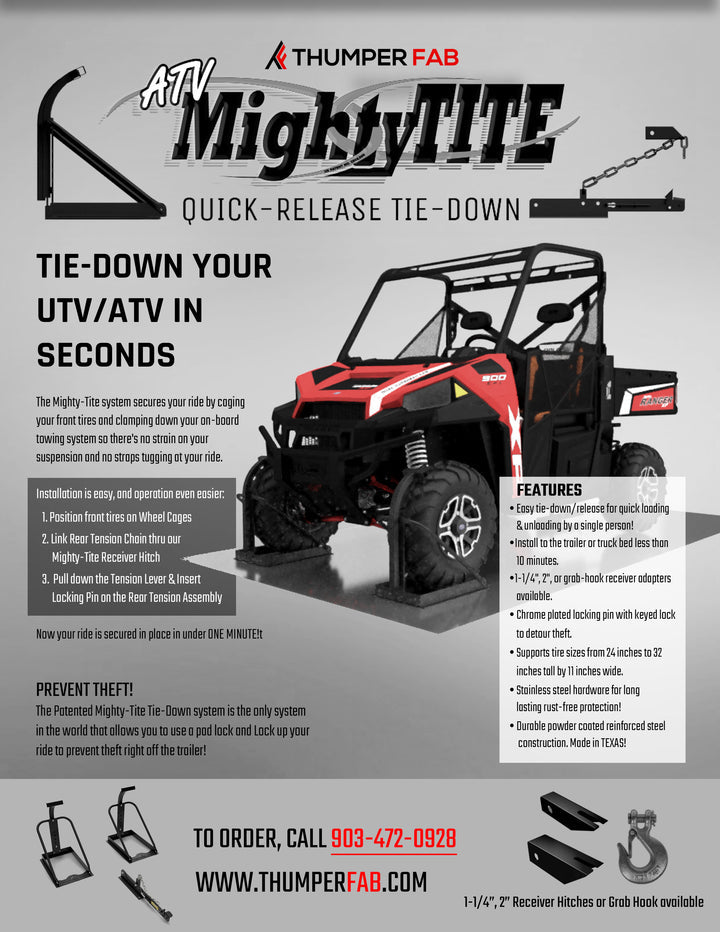 Tie-Down your UTV/ATV in seconds

Strapping down an ATV or UTV to your trailer can sometimes get the best of you: Ratchet straps or a wheel net can break, get covered in mud, or misplaced - plus, tying down your ATV/UTV after a day in the dirt is messy and probably the last thing you really want to do...

Replace those old rachet tiedowns and bungees with a permanent solution: the patented Mighty-Tite Quick-release Tie-down system. Safely, securing your ride onto your trailer or in your truck bed, literally in seconds, with no hassle.

The Mighty-Tite system secures your ride by caging your front tires and clamping down your on-board towing system so there's no strain on your suspension and no straps tugging at your ride.

Installation is easy, and operation even easier:
Position front tires on Wheel Cages
Link Rear Tension Chain thru our Mighty-Tite Receiver Hitch
Pull down the Tension Lever and insert Locking Pin on the Rear Tension Assembly

Now your ride is secured in place in under ONE MINUTE!

Our ATV/UTV Quick Release system is designed for trailers or pickup truck applications. It easily installs onto most trailers and truck beds.
• Fits virtually any trailer or truck bed big enough for your ride.
• Installs in 1 hour, ties-down in ONE MINUTE!
Choosing a selection results in a full page refresh.