Image with text
Instantly transform any ordinary ride into something with a sleek, ultra-low profile. This is no ordinary roll cage!
Thumper Fab cages come fully assembled and ready to be bolted on for increased strength, protection, and style.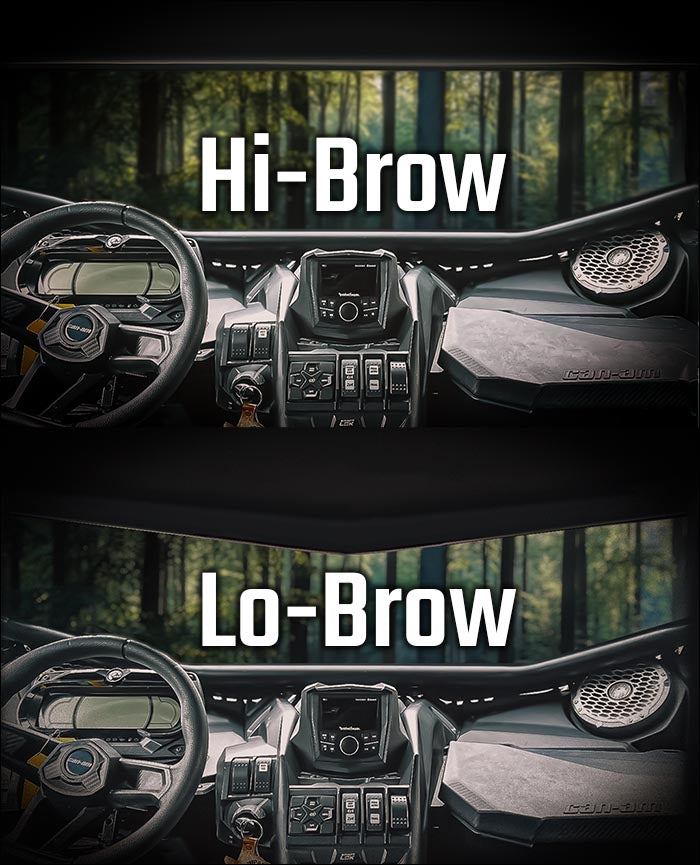 Hi-Brow vs Lo-Brow
The Lo-Brow and Hi-Brow options are what have made Thumper Fab cages recognizable on any trail!
Hi-Brow is a straight bar across the top of the windshield. Lo-Brow is an angled top bar that gives it an aggressive look.