MUDD JAM 2022 | Thumper Fab
The 13th Annual Mudd Jam was definitely one for the books! Thursday, we traveled to the 2,000 acres of River Run ATV Park located in Jacksonville, Texas, set in the ideal location for off-road enthusiasts looking to enjoy a ride in the mud. It welcomes riders of all levels looking to test their skills and have lots of muddy fun in their off road vehicles. The park is set in a gorgeous setting around Neches River, west of Jacksonville and southeast of Frankston and has tons of great trail riding. It's a great outdoor destination for the whole family, as the river gives you the opportunity to go swimming and fishing along with your mud riding. Event weekends are fun for tent camping, trail riding, fishing, swimming, adventure, and family fun!
Trail Riding Experience of a Lifetime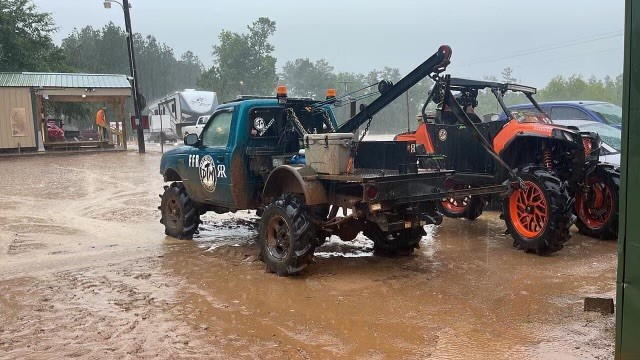 Thursday evening, we finally hit the trails for some fun after the storm passed through it was time get some mud on the tires. The dust was gone, and the mud was flying. While we were hitting the mud holes we caught up with a Thumped-Out UTV and had to snap a picture of it! You can definitely tell it was muddy on the trails.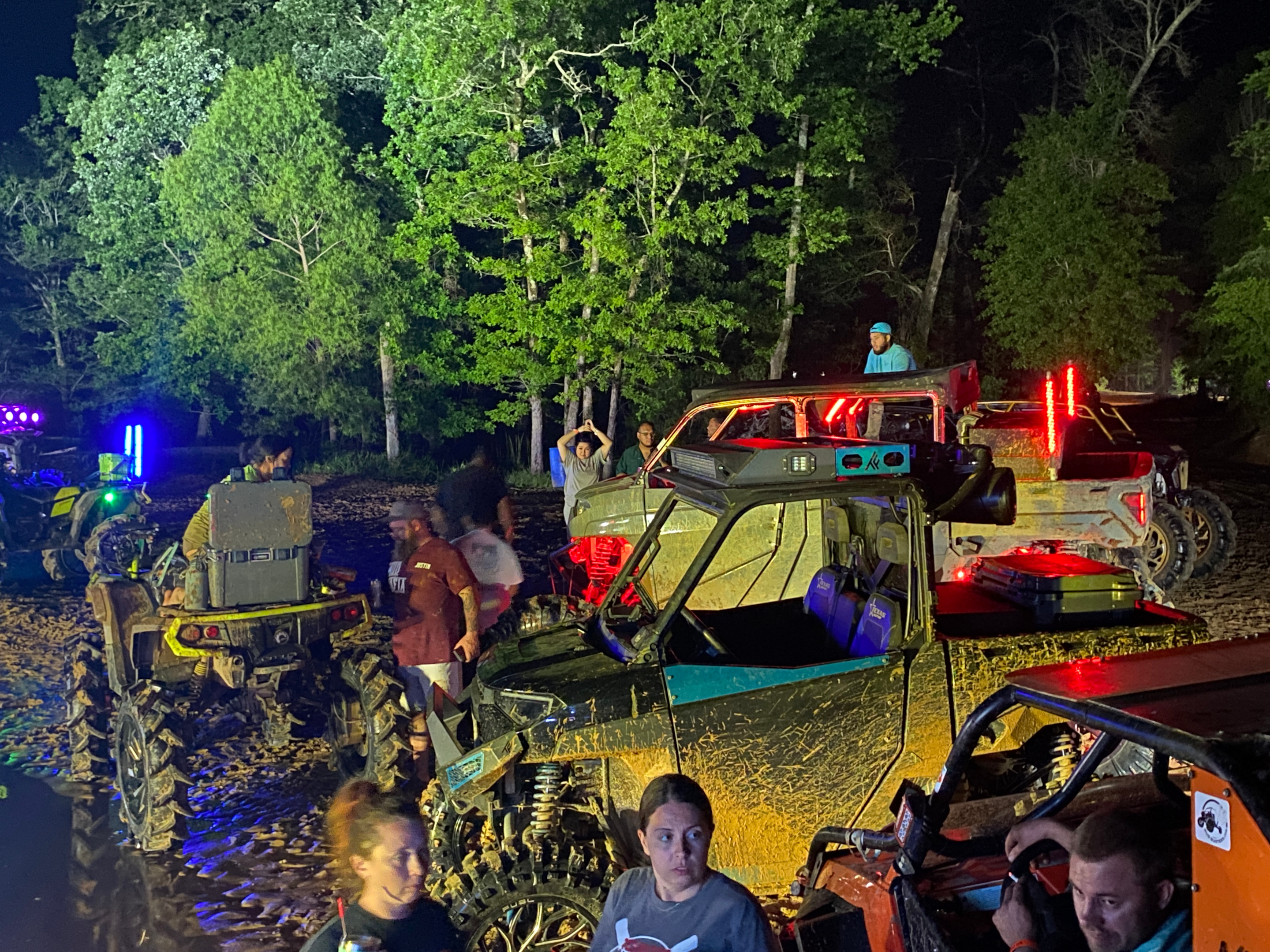 Friday was the start of the excitement! We got the crew gathered and we headed to what they call the "Highline". This is where things get DEEP. Riders gather all around these massive pits of water and watch the machines go as deep as they can all while taking a break from riding and cooling off.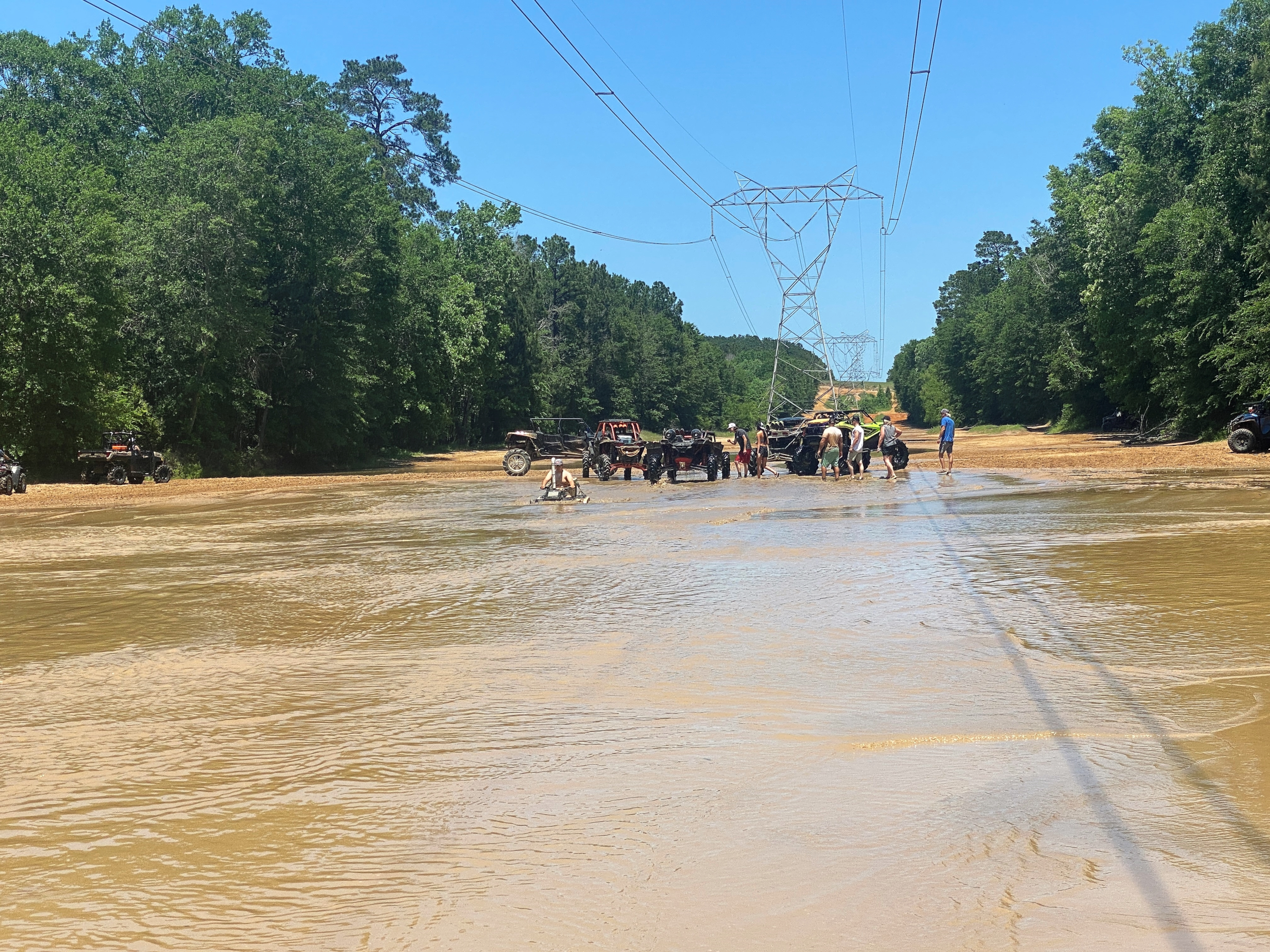 Friday evening was WILD. Engines and Egos ATV/UTV Bounty Series hosted the Unlimited Class Bounty Hole. The biggest and baddest UTV machines go head-to-head in this race to see who can make it the fastest through the mud and claim that trophy and cash money.
Off Road Vehicles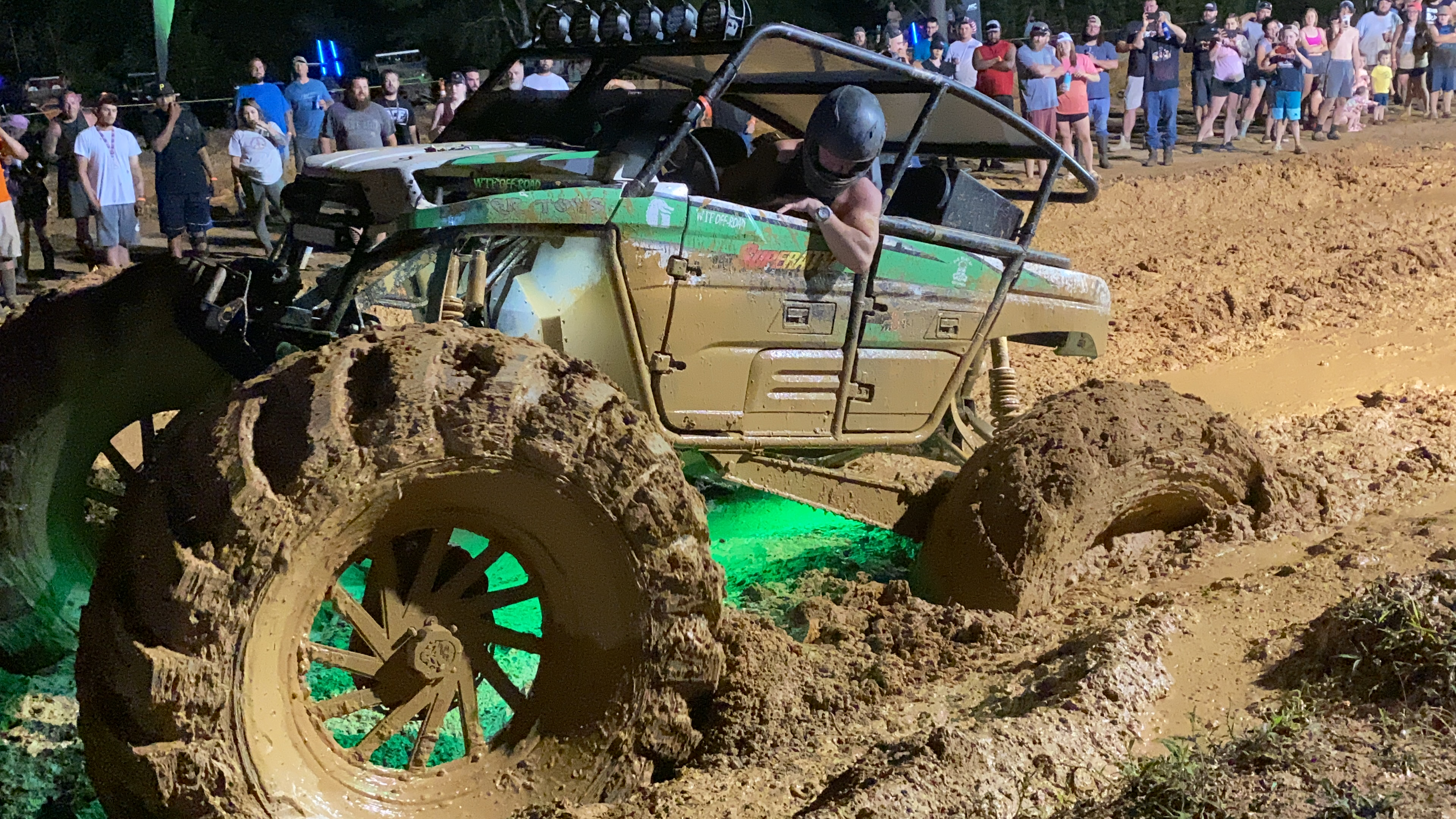 Saturday morning you could smell the deliciousness in the air, so we took a ride to vendor row. You had Uncle Rays famous Stuffed Shrimp and Steak sandwiches on one end and Catch Me If You Can offering the best Cajun Food around East Texas on the other. A great break from the trail riding experience for some good food!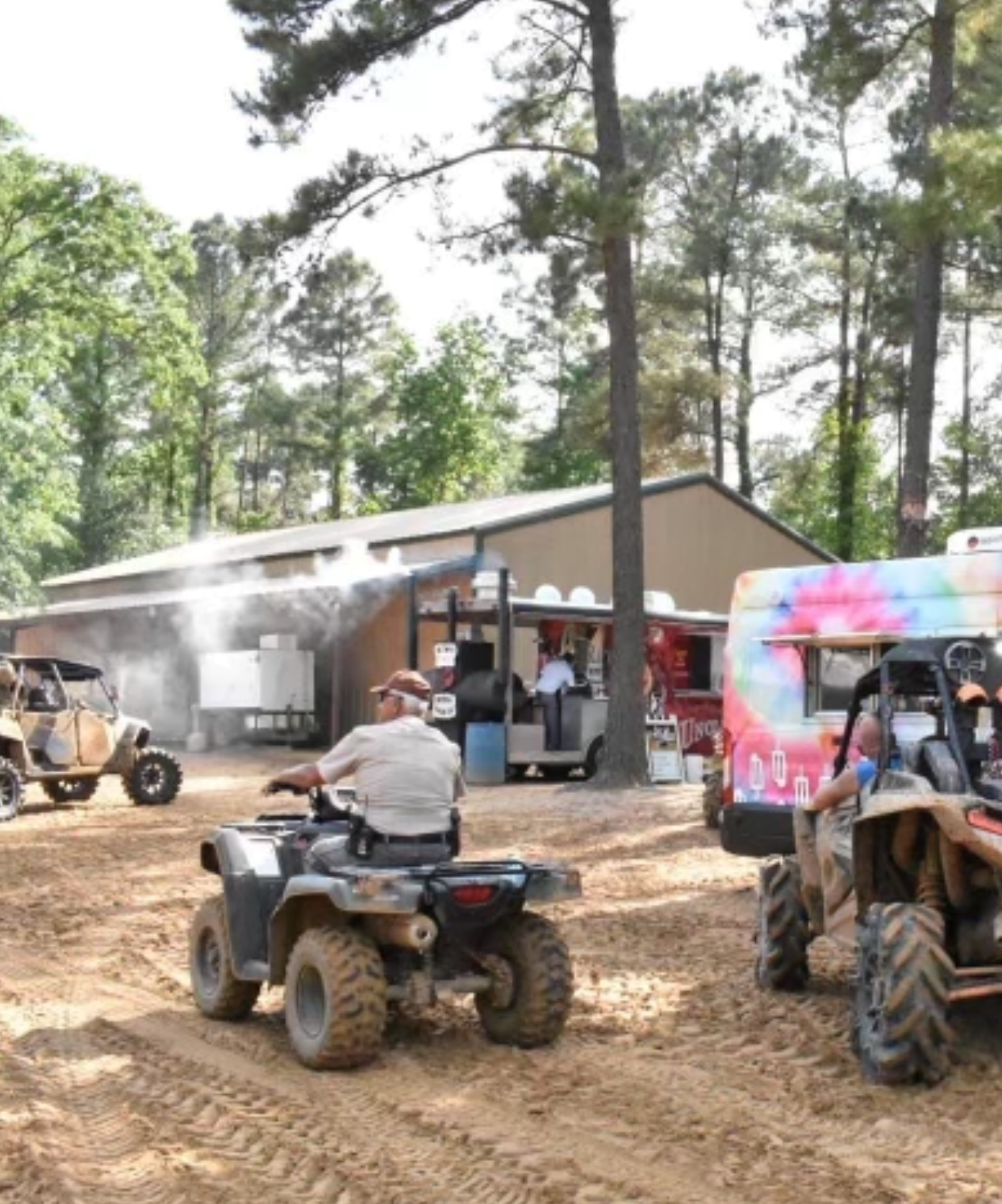 After getting our grub on we headed to Day 2 of Engines and Egos Bounty Stock and Youth Class Track Challenge. Riders of all ages competed in this challenge and made the dive into the deep bounty hole mud race and around the track to see who could not only take home the prizes but also the bragging rights.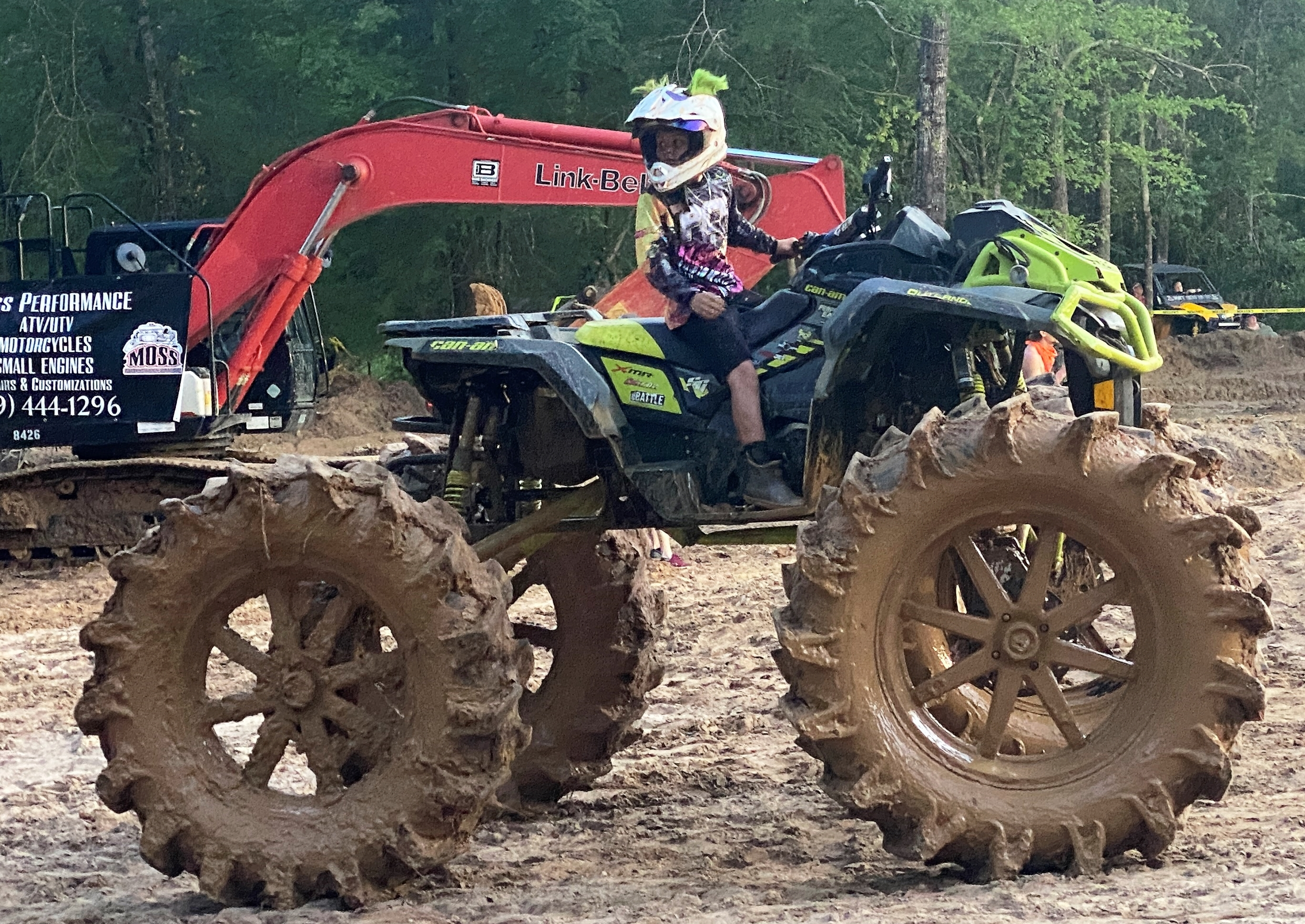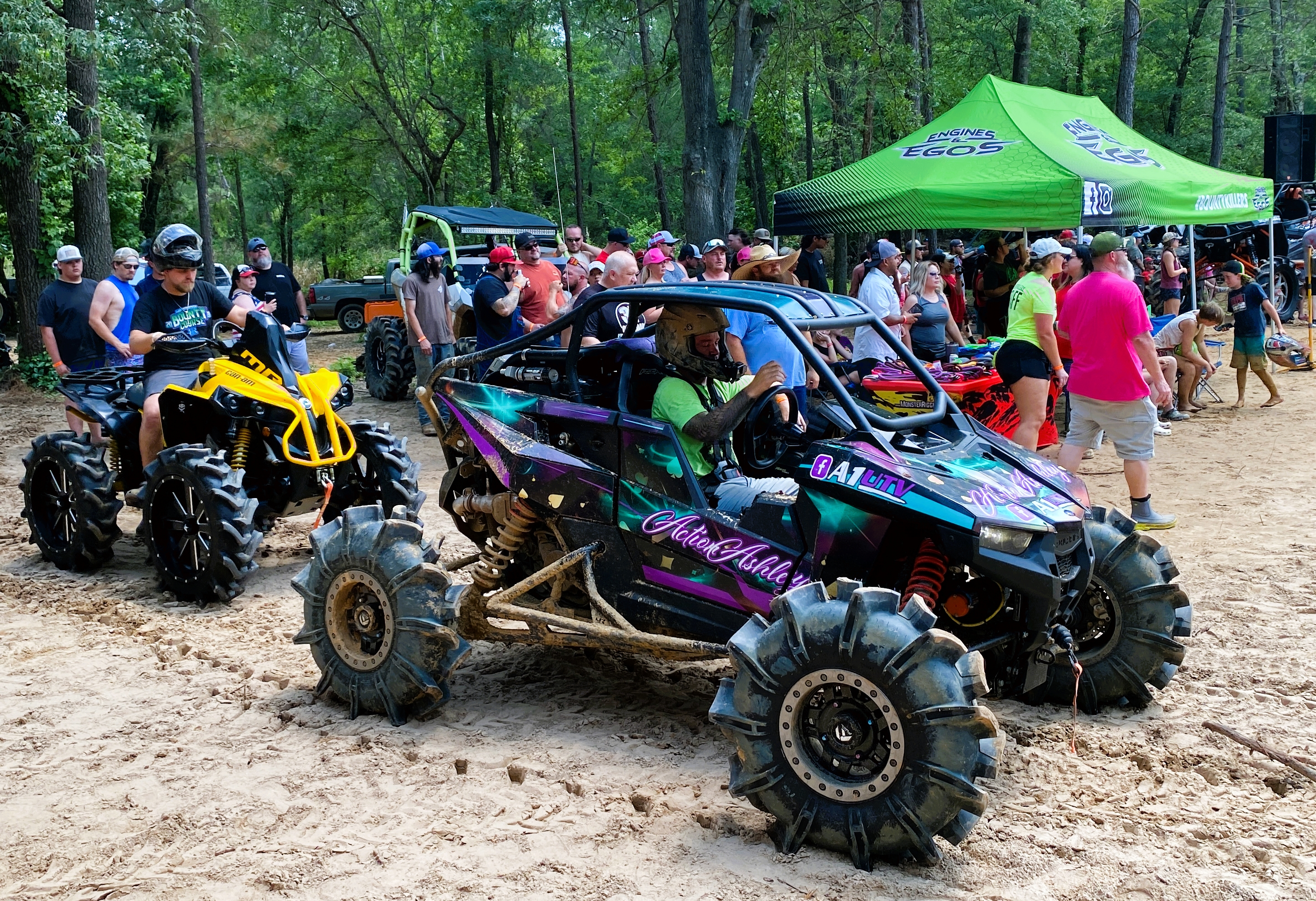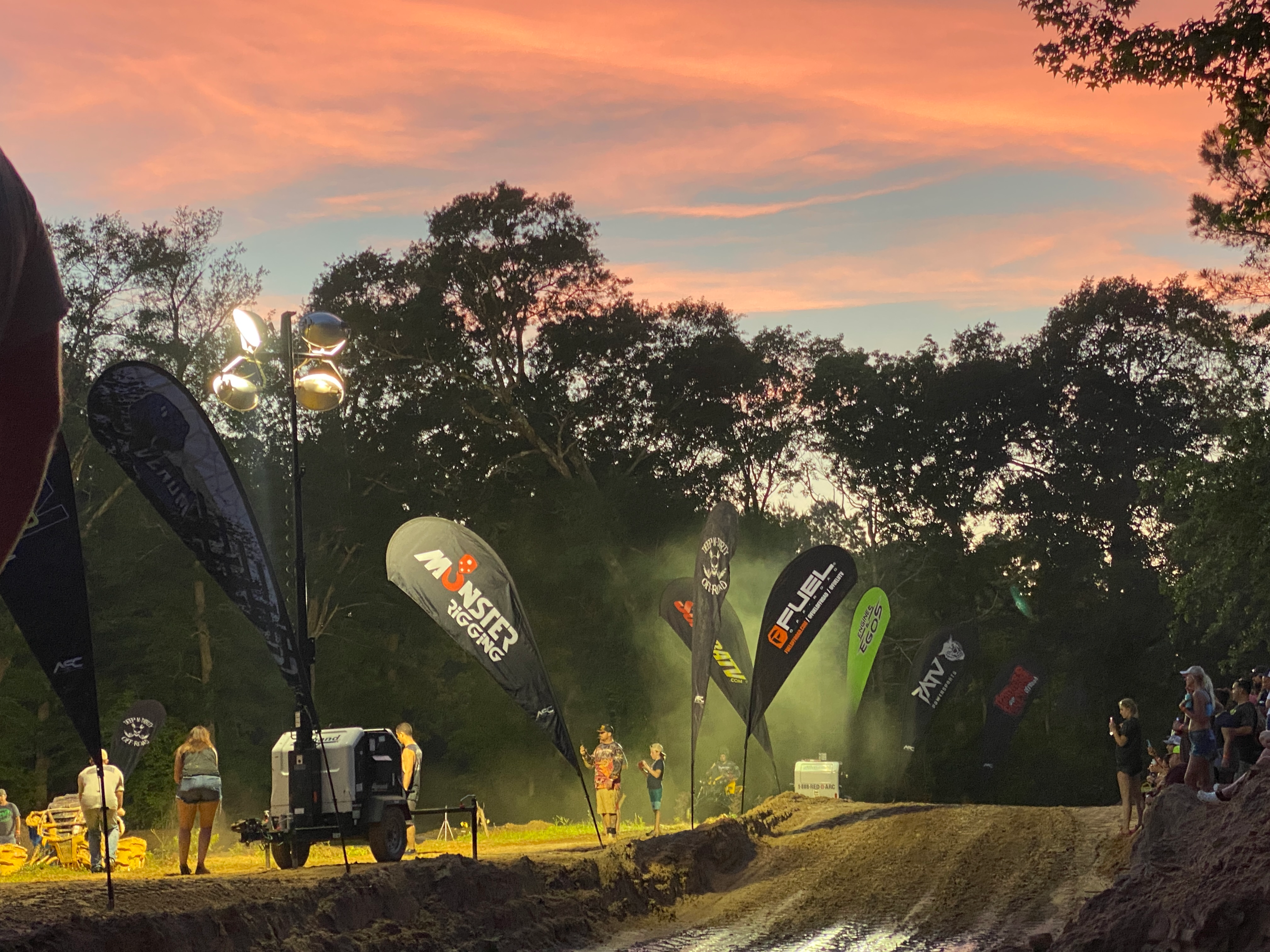 One unique thing about attending an event at River Run is that the entertainment after the riding on Saturday nights is always one to see. This year was the one and only Craig Morgan, and he did not disappoint. We got up close and enjoyed one heck of a show. There were hundreds of country loving, mud riding, enthusiasts packed under the pavilion dancing and singing to some of Craigs greatest hits like, Redneck Yacht Club, International Harvester, and Bonfire. It was a BLAST!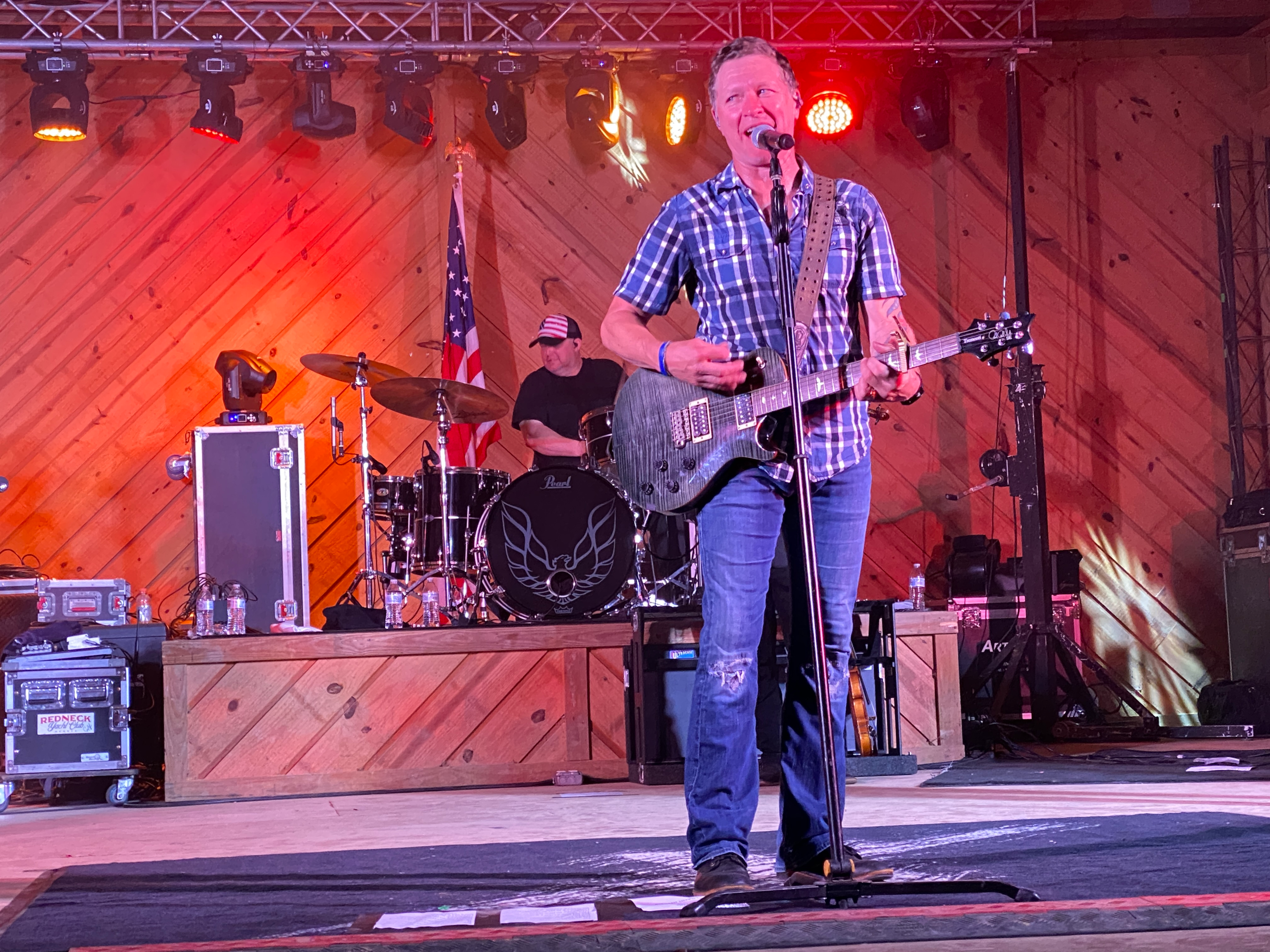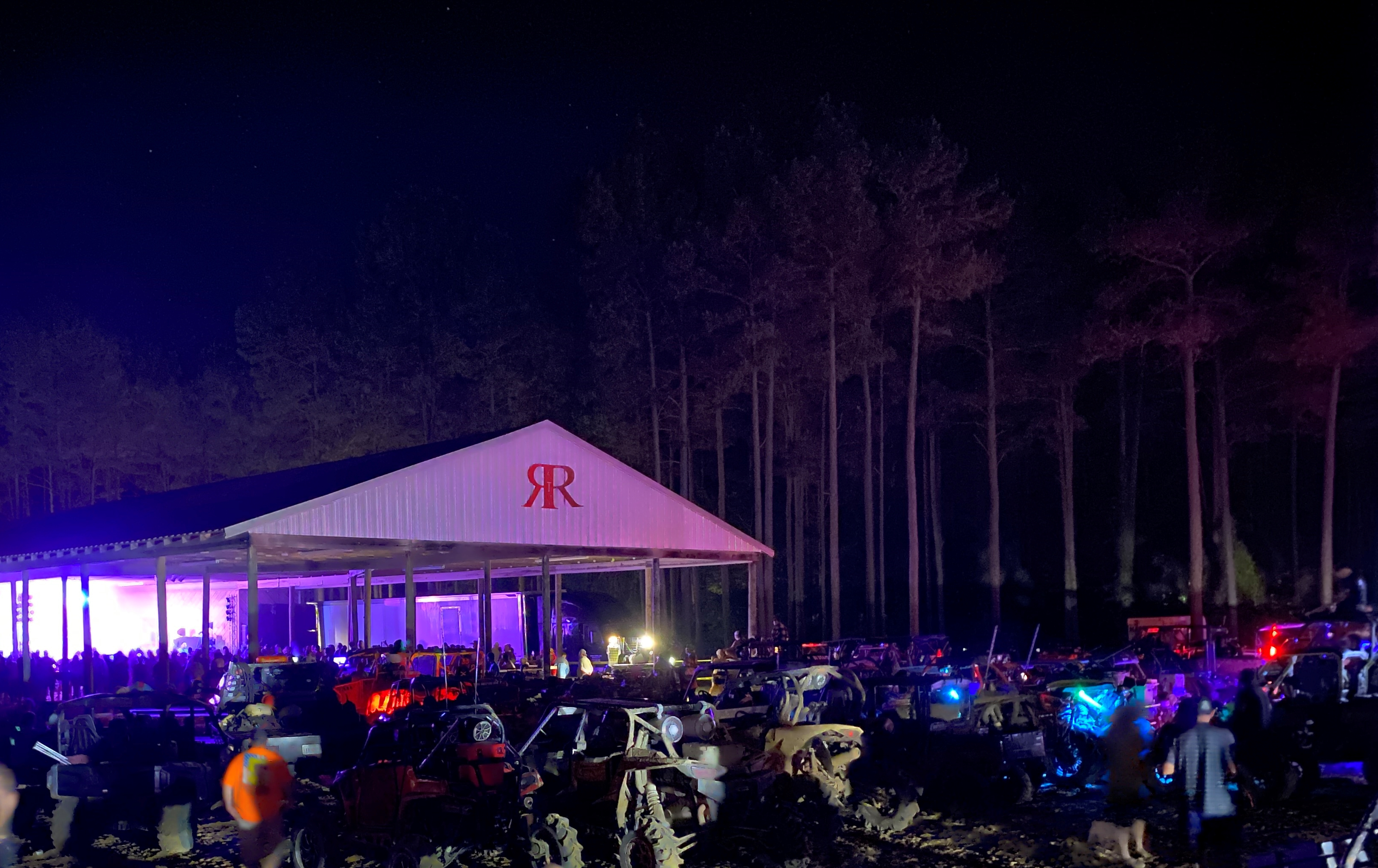 Saturday was the final day of the event, and we weren't done yet. So, after the concert we loaded up and went back to ride the "Highline" and there was definitely a party going on. As far as you could see there were UTVs and ATVs gathered all around for the fun. These folks were having the times of their lives, there were foam Cannons and music and hundreds of mud loving riders packing the pit.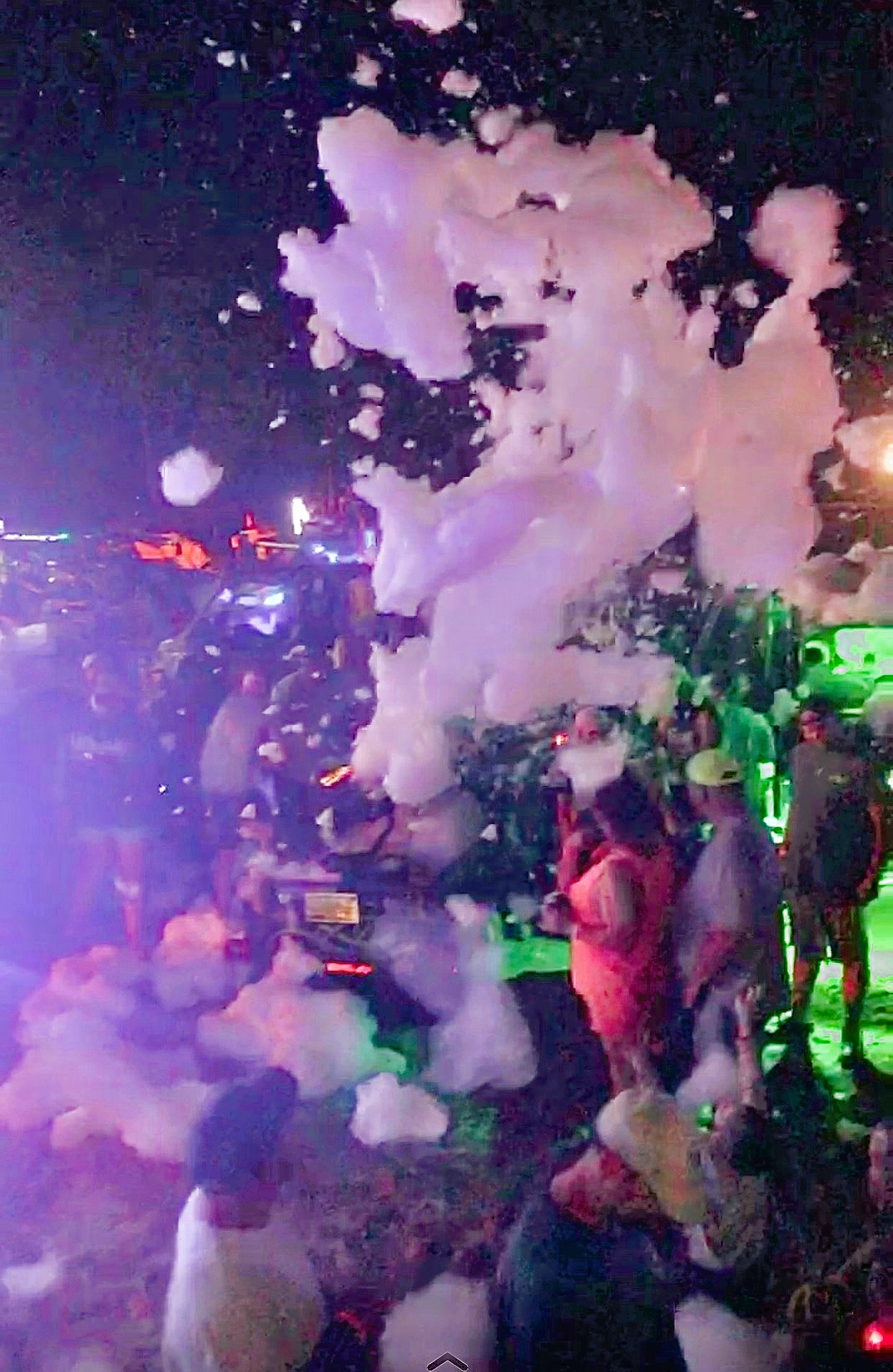 Polaris Ranger Nerf Rails
So, the next time you plan to visit River Run ATV Park make sure come prepared, because if you have visited River Run, we all know how tight some of the trails can get. Our Nerf Rails for our Polaris Ranger came in handy this weekend, aiming to protect the exterior of our machine from anything coming its way. As stated previously the storm that came through Thursday drenched the park and the mud was slinging! Enhance and protect your ride with quality Nerf Rails for your Can-Am Defender, Polaris Ranger XP 1000, Can-Am Maverick X3, and many more UTV models on the market. Check out these Nerf Rails and more protection for your UTV.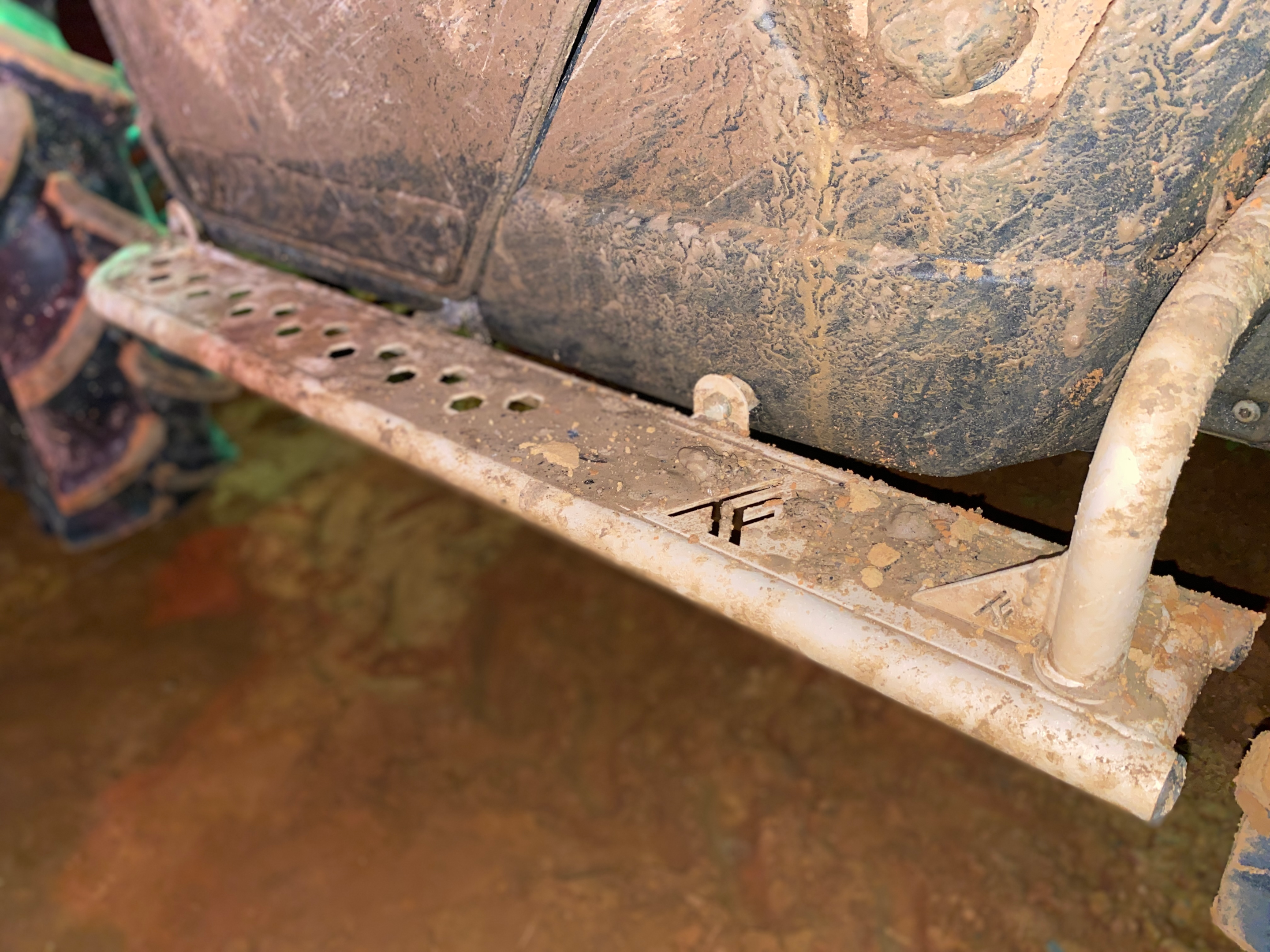 Polaris Ranger UTV Half Doors
The Nerf Rails did a great job of keeping trail obstacles off our Polaris Ranger UTV and we were well protected with our Thumper Fab Half Doors. The lower doors kept the occasional tree limb off us and definitely helped when the mud was flying! UTV Doors are also great as they keep the mud off us from riding but allow us to see easily out the side and what is on the trail. Check out these UTV doors for your Polaris Ranger: Doors – Thumper Fab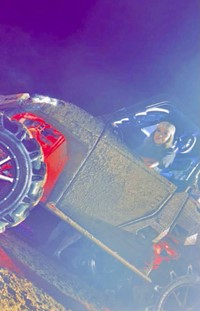 Bring your ATV / UTV and join us for 2023
In conclusion Mudd Jam 13 was a complete success. We met tons of new people and go to see a ton of familiar faces. We had a Thumpin good time and cannot wait for the next event in the fall. We threw tons of shirts, sunglasses, and bottle openers. Thumper Fab shirts were spotted everywhere. If you've never experienced River Run ATV Park you have to put it on the bucket list, cause everyone in the family will have a blast. So where will we be next? Who knows, but we will see y'all on the trails wherever we end up…
For additional information, new products, and more accessories for your ride, check out www.ThumperFab.com